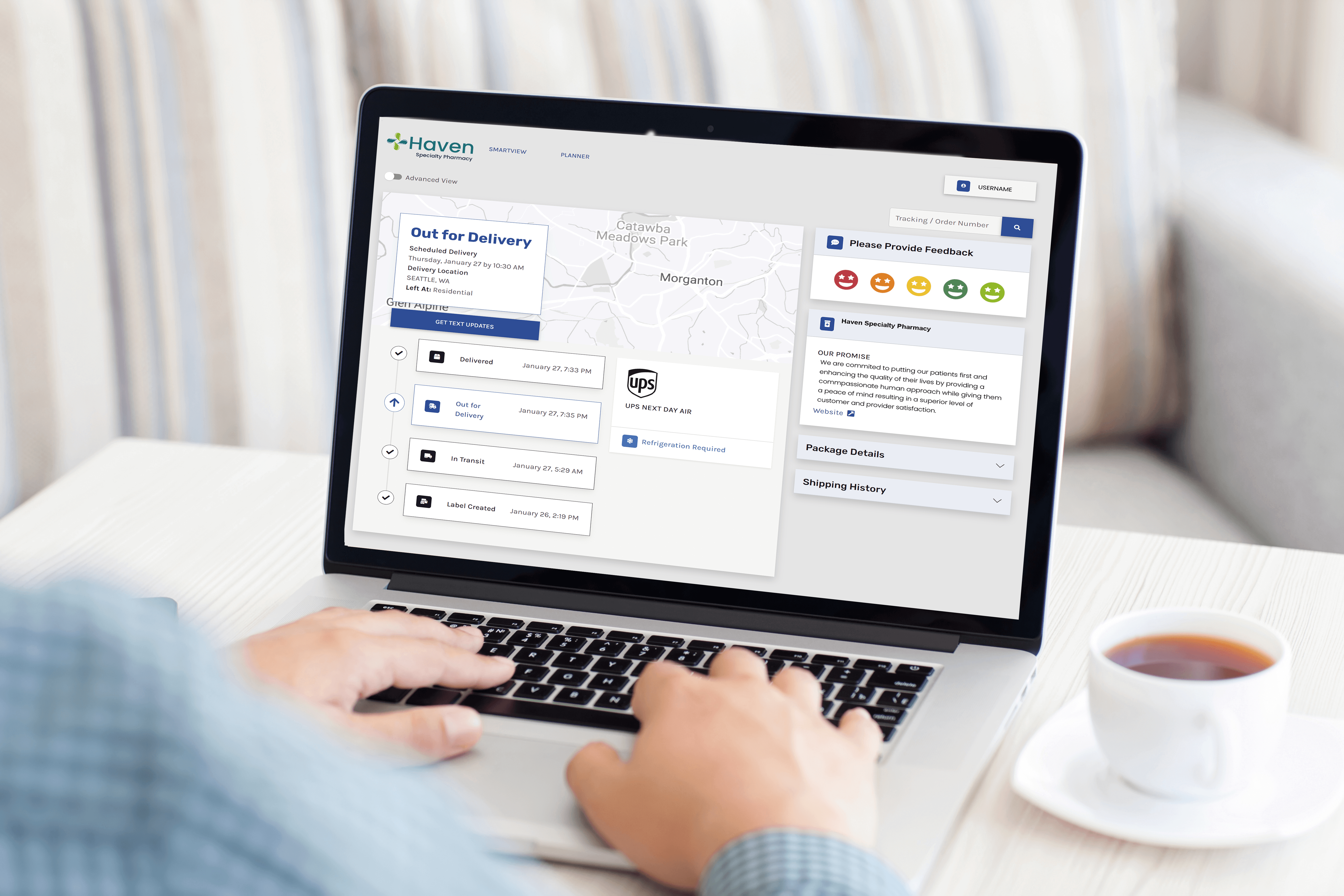 Pharmacy & Patient-Specific Content
ParcelShield SmartViewTM Provides:
Real-time patient medication tracking information
A web-based user interface with notifications sent via text or email
A fully branded platform to reinforce your pharmacy's brand
Delivery awareness through detailed visibility of the package journey
A solution for typical patient concerns and miscommunications
One-stop, branded solution supporting all carriers tracking information

ParcelShield® SmartView™
Key Features & Benefits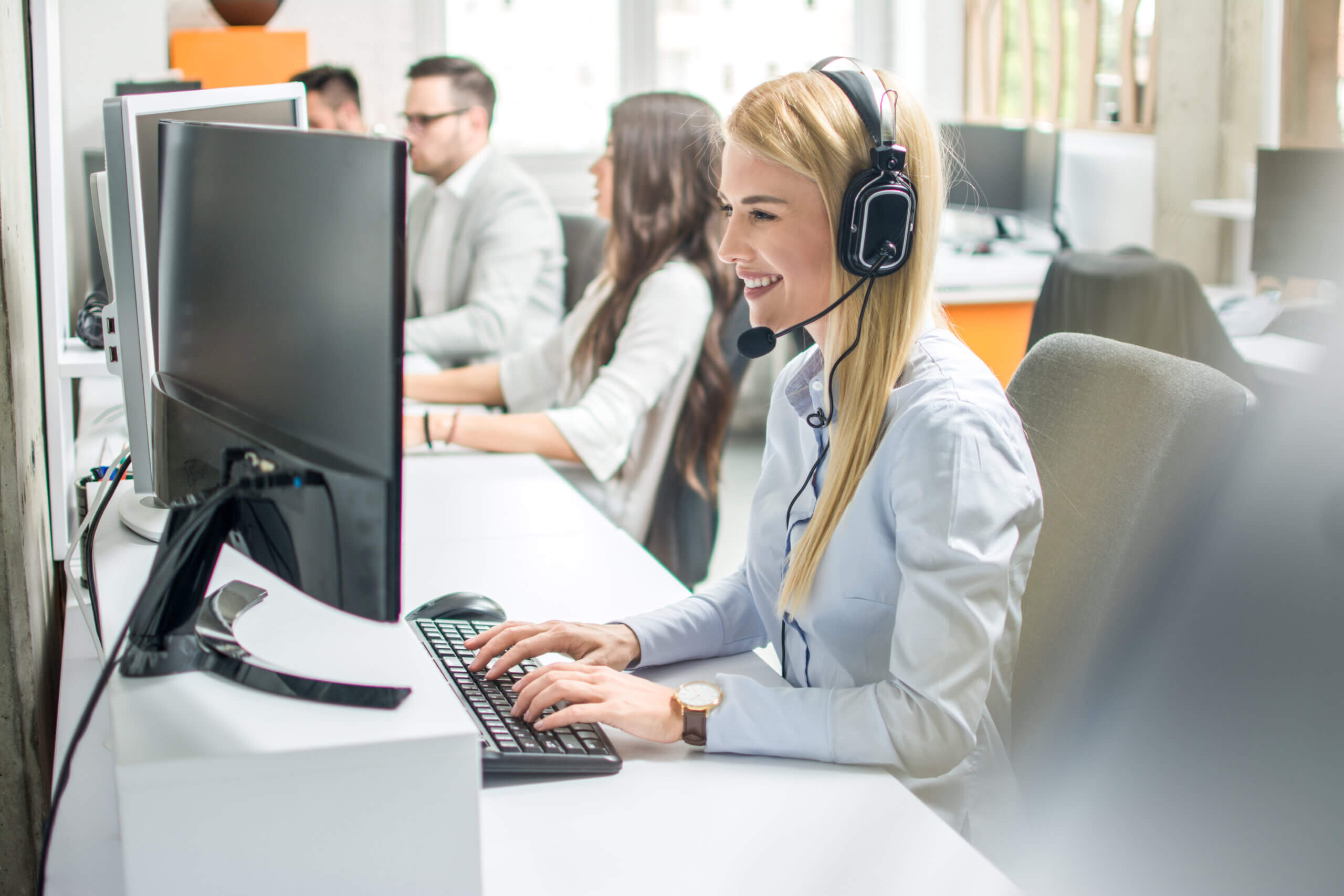 Access the Platform How You Want To
In today's world, providing an intuitive, user-friendly communication platform is crucial to your success. That's why ParcelShield® SmartView™ is mobile-friendly, can be triggered via text or email, and provides tracking information through an API or web-based user interface.
In addition, your customer support center will have access to a secure-login portal where they can view the same information your patients see, including all communications, delivery activities, and more.
ParcelShield privacy policies and procedures for data security are SOC 2 Type II Certified, Learn More.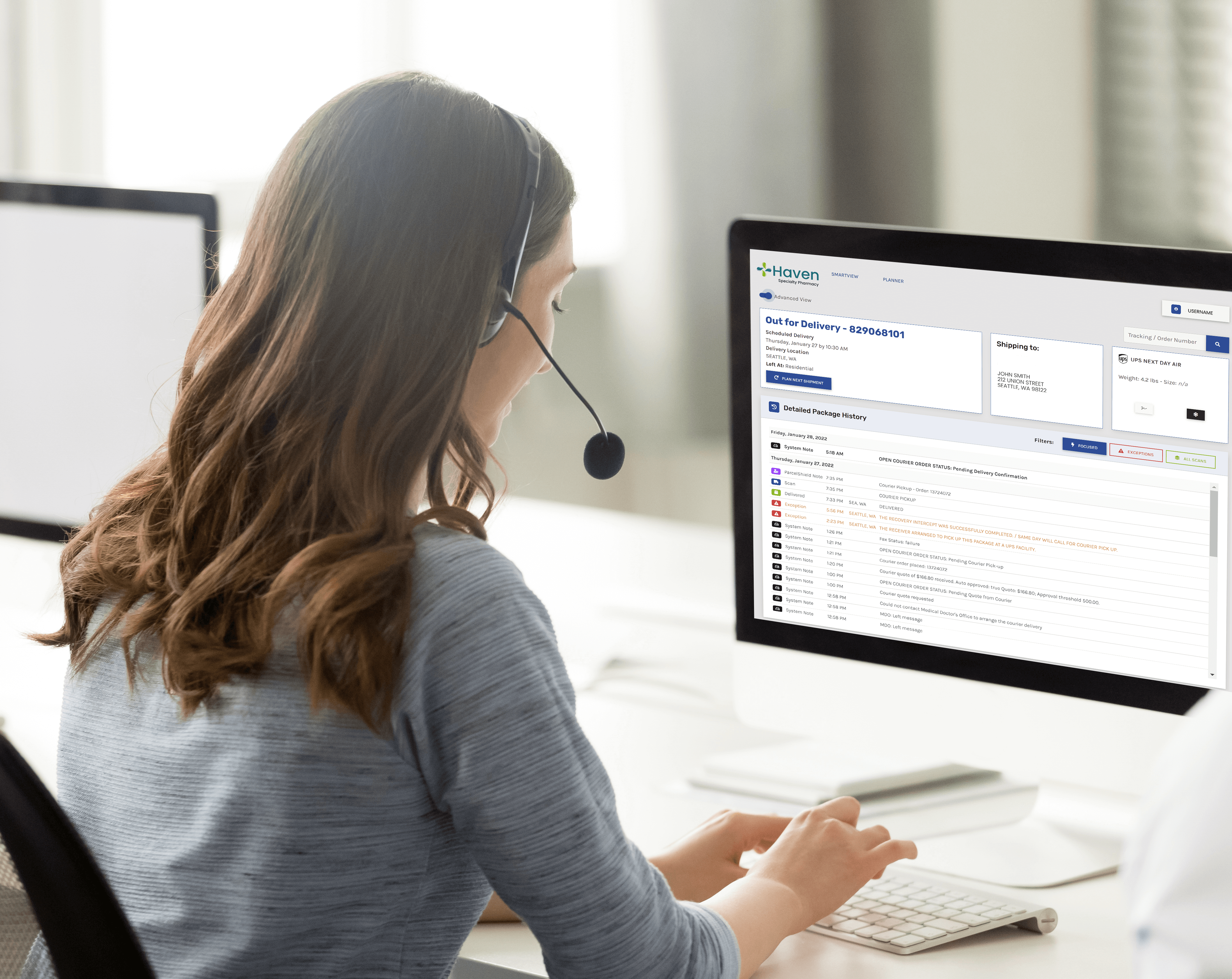 Reinforce Your Brand With Full Customization
ParcelShield® SmartView™ makes it easy to customize the interface with your pharmacy's logos, colors, fonts, brand messaging, and more. With fully configurable digital dynamic components, you can maintain brand continuity, reduce your operational costs, and protect your patient experience throughout the entire delivery journey.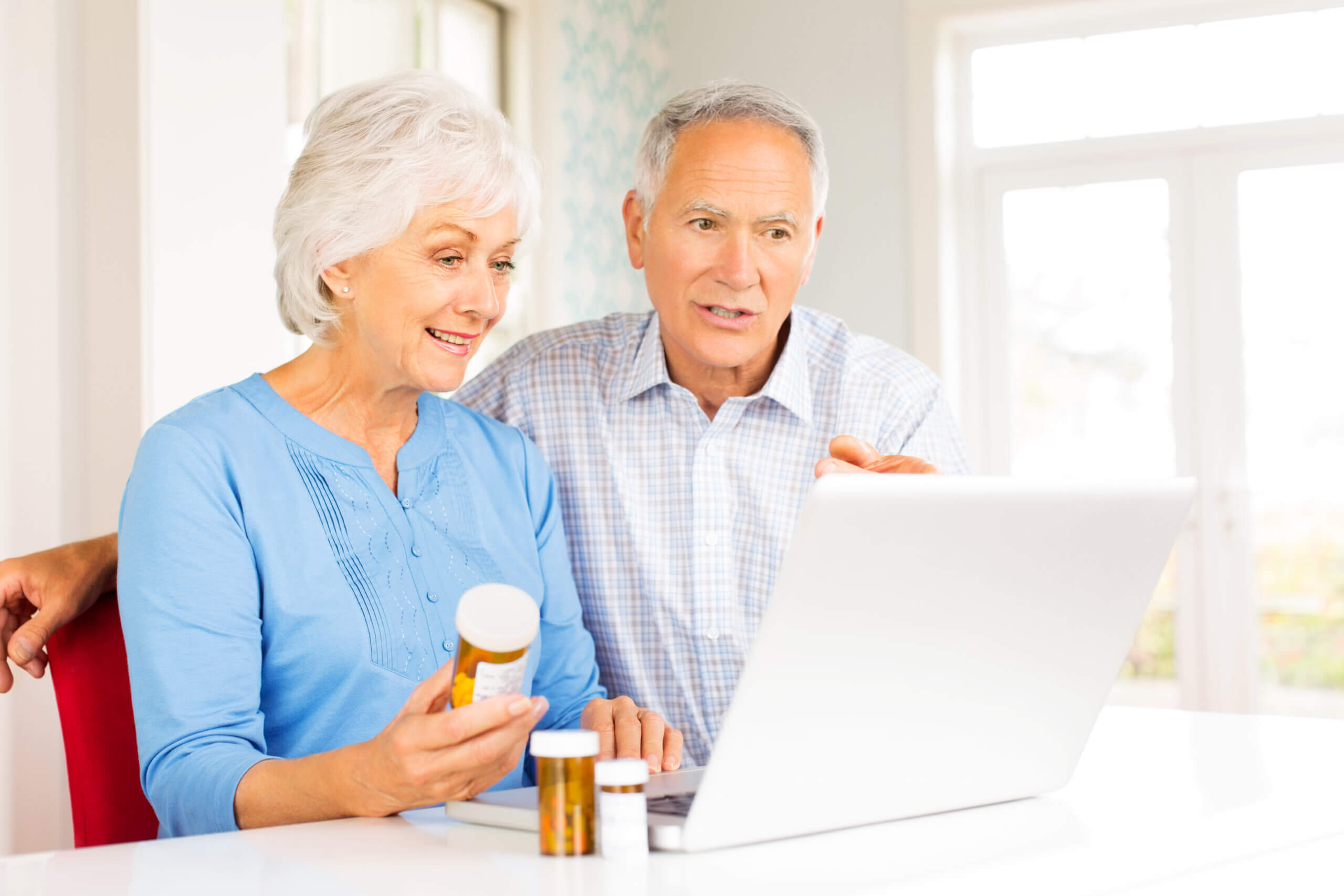 Eliminate the Most Common Patient Concerns
Every day, your patients experience incorrect tracking numbers, inaccurate delivery information, and difficult-to-navigate carrier websites. But with ParcelShield® SmartView™ at your fingertips, you can address these frequent shipping miscommunications and empower your patients through integrated feedback loops and real-time, actionable responses.
What Is Predictive Parcel Science?
There's an abundance of factors at play that determine whether a package will reach the hands of its recipient according to schedule. These factors include elements like the weather, internal conditions of the…
Learn More
ParcelShield® SmartViewTM is Ideal For