During the COVID-19 crisis, we're all focused on reducing transmission risks to patients while maintaining the safest possible working conditions for team members — especially those on the front lines. The ways we do business today are changing to maintain effective social distancing and keep everyone safe. For specialty pharmacies, some changes are more challenging than others. Capturing and maintaining signatures of specialty medication deliveries to patients is one of them.
Medication Delivery Changes & Challenges
To adhere to social distancing recommendations and protect their employees, most major logistics providers have suspended requiring signatures on U.S. deliveries.
While this practice is vital to containing the potential spread of COVID-19, it also can create new 
challenges and parcel risks for specialty pharmacies and patients. More immediate risks from the suspension of carriers collecting signatures may include losses of unsecured packages and cold chain packages with temperature sensitive medications being left outside too long, ultimately resulting in critical medication and therapy delays.
Further, based on contracts and compliance measures, some payers require specialty pharmacies to obtain and provide evidence of delivery (most often gained through signature confirmations) as part of their reimbursement audit process. With the suspension of signature requirements by logistics providers, some payers will accept alternatives to signatures. However, there is no current universal alternative protocol in place for specialty pharmacies to obtain the patient's receipt confirmation in the absence of signatures captured at delivery.
As a result, specialty pharmacies are challenged with not being able to obtain receipt confirmations from patients, while being unsure if many of their payers will waive the proof of delivery requirements in future audits. As a result, there is a need to innovate and find a new way to capture patient order receipt acknowledgements. Having an alternative method of providing evidence of delivery to payers will ensure compliance and limit risks during claims audits.
Specialty Pharmacies Can Turn to Technology
In response to challenges posed by COVID-19, ParcelShield® has utilized its technology platform to create an automated patient outreach solution that captures and stores verbal receipt of confirmation from patients. This solution is then used in place of the signatures that are not being captured at delivery by the logistics providers.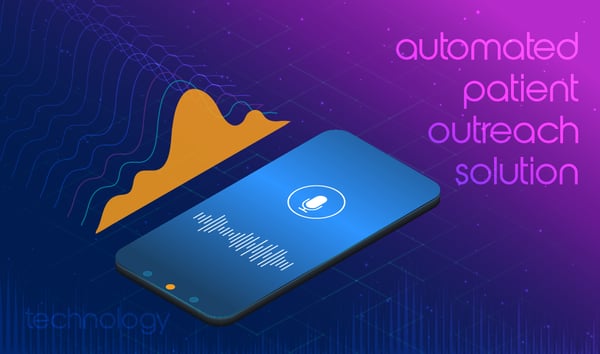 How is your pharmacy managing evidence of delivery with suspended signature requirements? Need a better way to do it? Contact us to talk about how specialty pharmacies are using our technology to solve this COVID-19 challenge.
And, stay with us as we continually update you on shifting trends and the best practices you need to weather this storm. In the meantime, if there is anything that the ParcelShield® team can do to assist you, please don't hesitate to reach out.