Your phone rings. It's a number you don't recognize. You answer it, hoping beyond hope, that it's not a telemarketer. Thankfully it's an automated message (a useful one, actually meant for you) reminding you to get your oil changed or that a doctor's appointment is coming up soon. Or sometimes, it's from your local pharmacy alerting you that your medicine supply is about to run out and, as a convenience, they will go ahead and refill it for you.
These are examples of how automated (or "predictive dialing") refill reminder calls make our personal lives much easier.
But why are some companies utilizing them? What are the advantages for you to use predictive dialing strategies in your specialty pharmacy operation?
ParcelShield can answer these questions and prove why some predictive dialing services are, indeed, valuable and won't cause your patients to avoid picking up the phone.
ParcelShield's predictive dialing software uses machine learning and predictive analytics to help balance the number of patients to call center phone agents, preventing the need to change a call center's scheduling protocols or hire more staff.
ParcelShield's predictive dialing software monitors and acts on the hold times of patients and decides if there should be more or fewer outbound calls. ParcelShield's software also predicts call times and when calls are close to ending. All these functionalities combine to ensure that the number of inbound calls matches the number of available agents.
And, ParcelShield's on-demand, SaaS predictive dialing software requires no new physical software installations or training. The software fits naturally into a specialty pharmacy's existing call center operations.
The Power of a "Whisper"
Speak softly and carry a big stick. It drives patient trust and credibility for your pharmacy. And, ParcelShield's predictive dialing software lets your pharmacy do just that. ParcelShield's predictive dialing application "whispers" relevant customer or patient information to each call center agent during patient outreach calls, so the agent knows all the pertinent details needed to deliver an optimal customer service experience.
When it's all said and done, specialty pharmacies experience better call center agent utilization, while eliminating the need to hire more staff members and juggle issues like scheduling and increased operational costs.
Even better, thanks to machine learning and predictive analytics, specialty pharmacies pay far less to do it from the outset.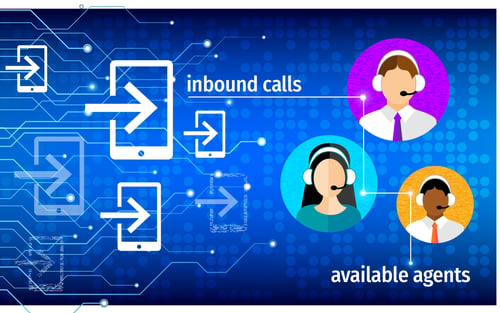 URAC Requirements and Keeping Your Pharmacy in Business
It's not hard to see the obvious benefits of how predictive dialing makes a pharmacy more efficient and customer-centric, overall.
But did you realize that it also can keep a pharmacy running without interruption by helping to achieve and maintain your URAC accreditation?
There are two specific URAC measures that smart autodialing (predictive dialing) can directly impact, which boosts your ability to meet and sustain these requirements:
Measure #DTM 2010-04: 

Call Center Performance –

 According to URAC

, this two-part measure analyzes the percentage of calls received and answered by an organization's "live voice within 30 seconds," and measures the amount of abandoned calls during a reporting year.

Measure #PH2015-05:

 Consumer Experience with Pharmacy Services – Per URAC, this measures, "Pharmacy Staff Communication, Information about Medicine, Written Information, New Prescriptions, and About You."
When you've opted for predictive dialing over manual processes, the changes in your call center performance and consumer experiences will practically happen overnight and can help prove to accrediting agencies, and most importantly patients, that your specialty pharmacy prioritizes quality patient communications experiences.
If you manage or work with the call center of a growing specialty pharmacy, you're likely familiar with the issues that tend to recur year-round. As the number of patients grows, so, too, does the need for call center staff members to maintain communications with patients and schedule treatment refills.
On top of this, it usually takes between three and six calls to get a patient to pick up the phone. This translates to hours spent calling patients over and over, hoping they'll pick up to complete the process. To add more confusion, some patients who call back can't even get through to a live agent … because those agents are busy leaving messages for other patients who didn't pick up!
Manual call center processes can become a vicious cycle that sinks costs and resources for specialty pharmacies while devaluing the customer's experience with your brand.
If only there was some sort of smart, automated solution that eliminates wasted time and keeps everyone happy … That's where ParcelShield's predictive dialing comes in, and just in time.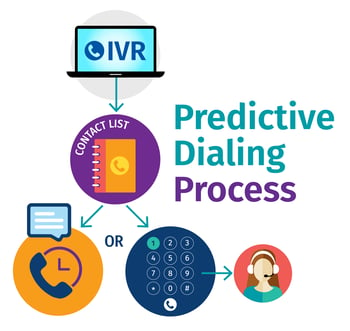 Win Patient Loyalty and Build Pharmacy Credibility — Learn More About ParcelShield's Predictive Dialing
Is your specialty pharmacy a predictive dialing pro, or just starting out? ParcelShield's predictive dialing software is available for new and existing customers.
Save your patient relationships and dollars with a phone call to us. To learn more about ParcelShield's predictive dialing software and service, how it can be customized to meet the specific needs of your specialty pharmacy, save you significant overhead costs, and help you achieve or maintain accreditation requirements,  contact ParcelShield today for a free consultation and demo.